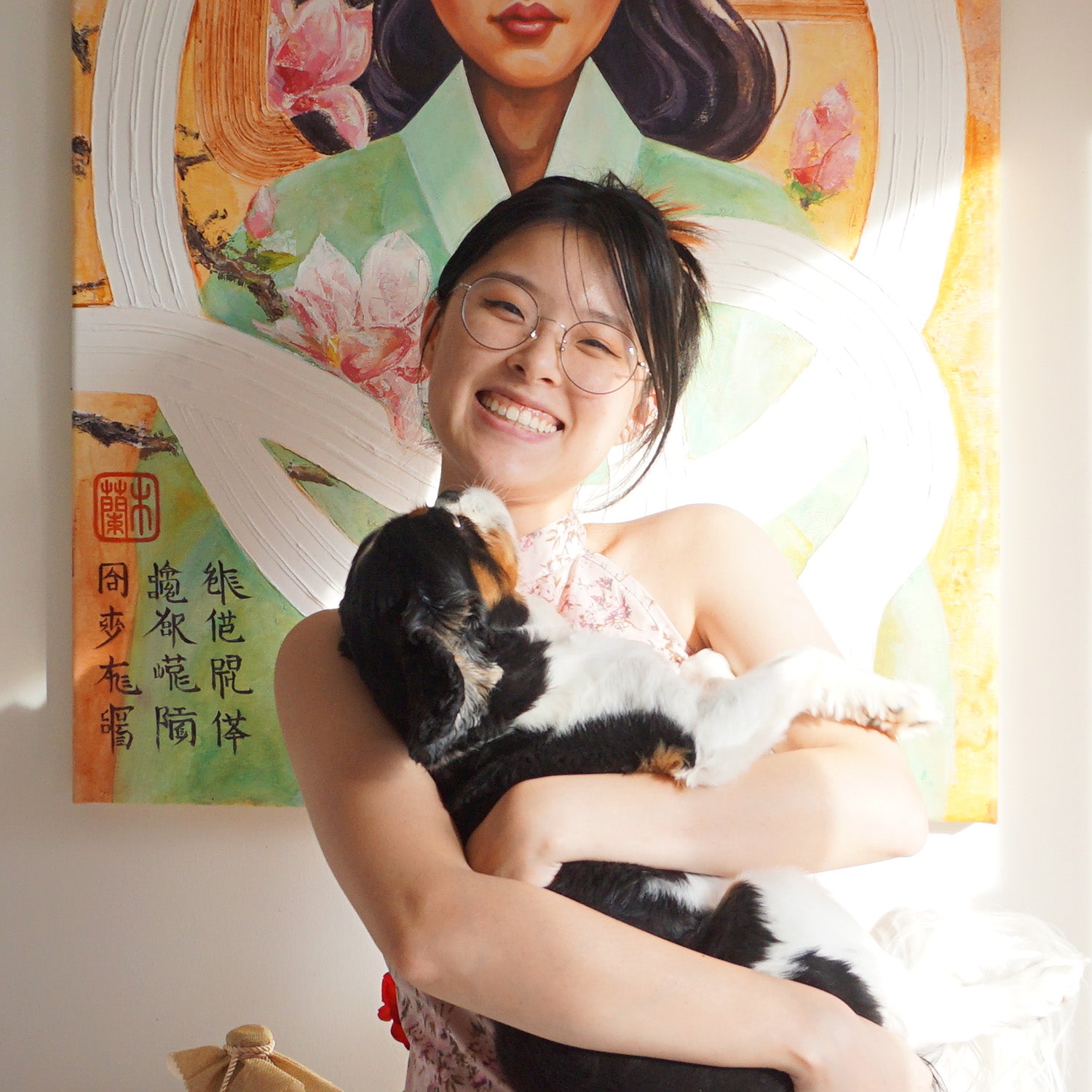 Hi! I'm Natalie :)
I've been drawing on walls with a pencil stub since I was a tiny human being. Now, wielding a very professional paintbrush, I create artworks that celebrate and explore the self - art that will add a spark of joy to your wall and a lot of confidence to your life!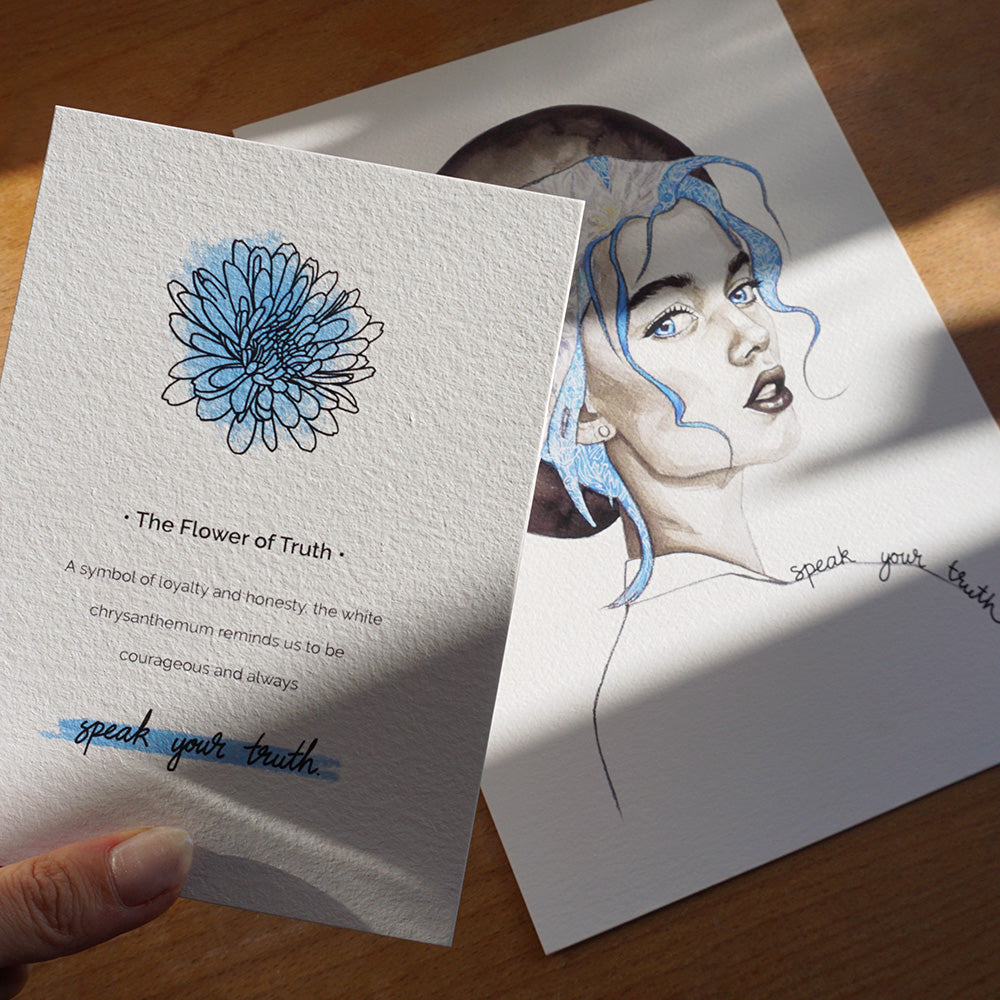 Growing up in an Asian-Australian family, I did what was customary and completed an Accounting and Finance degree. Being in that world was like being a square peg shoved into a round hole. It left me feeling purposeless and never good enough. I started creating art to help me feel better; to have visual reminders that would embody, embrace and empower. 
Just as their creation is a part of my personal therapy, I hope these artworks can support you on your journey of growth, confidence and self-love. It is my greatest honour to inspire fellow explorers of the self and soul to find the most authentic expression of our fabulous selves and become who we are meant to be.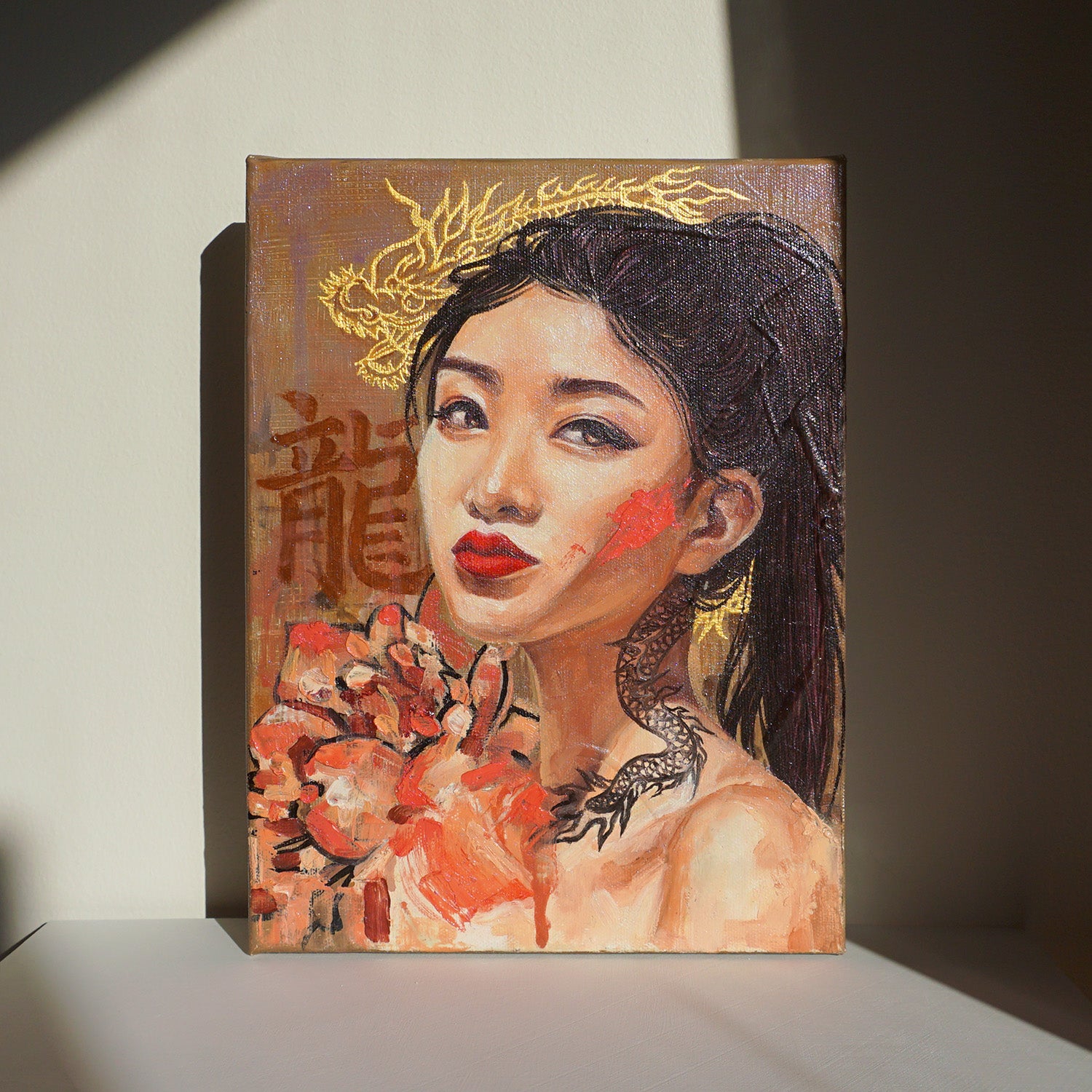 My work is like me. A fusion of East and West, a mishmash of traditional mediums and experimental techniques, the synergy that comes from embracing perfect imperfection. It's about celebrating strength and vulnerability, resilience and struggle, and freedom that comes from within. If this speaks to you, welcome!